China APEC Development Meeting Report
2nd Annual APEC Conference
May 18-19, 2011 Langfang, China
The 2nd Annual APEC (Asia Pacific Economic Cooperation) Meeting sponsored by the China APEC Development Council was held on May 18-19th at Langfang, Heibei Province, China. Located 25 miles from Beijing, the meeting was organized under the guidance of the Ministry of Foreign Affairs of China and sponsored by China APEC Development Council with strong support from the Chinese People's Association for Friendship with Foreign Countries, China International Friendship Cities Association, and the China APEC Academy.
During the two-day conference, SunWorth Development Group, a joint venture between Bestsun (Baichuan) Energy Group of China and Salt Lake City-based Southworth International, unveiled the master plan of a 30 square kilometer, technologically advanced eco/green city located in Langfang, China, located just southeast of Beijing.
Approximately 300 representatives, including government leaders of APEC Member nations, international business leaders and famous experts and scholars were in attendance.
Dignitaries included Mr. John Howard, former Prime Minister of Australia, Mr. Sim Cher Young, Chief Operating Officer of the APEC Secretariat, Mr. Liu Thai-Ker, father of Singapore planning, Mr. John Jung, Jury President of World Intelligent Community Forum, Mr. Huang Mengfu, Vice Chairman of the Chinese People's Political Consultative Conference and Chairman of the All-China Federation of Industry and Commerce, Mr. Chen Quanguo, Governor of Hebei Province and Deputy Party Secretary of the CPC Hebei Provincial Committee, Mr. Li Jinzhang, Vice Minister of Ministry of Foreign Affairs of China, and Mr. Zhang Lijun, Chairman of China APEC Development Council.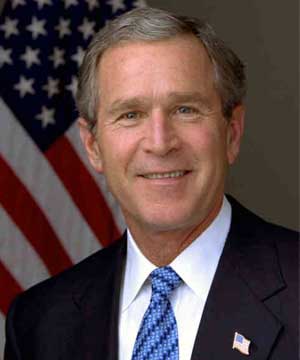 In May 2010, Bestsun hosted the first APEC China Meeting in a 3-day conference to discuss the development of more than 30 square kilometers of land outside of Langfang into a world class "Smart-Eco City"— promoting the development of high-end industry, relevant technology and providing a new platform for economic technology cooperation among APEC economies. APEC (Asia-Pacific Energy Cooperation), a 21-member nation NGO and multi-lateral agency is focused on sustainable economic growth and prosperity for its members. The 2010 China APEC meeting featured prominent world leaders including George W. Bush, 43rd President of the United States.
As part of the 2nd Annual APEC Meeting, SunWorth Development Group, the new joint venture between Southworth International and Bestsun Energy, unveiled the architectural master plan design at the annual China APEC Meeting. Today this unique development, now known as Wei Lai (pronounced Way-Li), is preparing for level one infrastructure development. SunWorth received approval from the Chinese government for the unprecedented city development, which includes a world-class theme park and luxury goods exhibition center. The exhibition center is designed as the world's largest, having over 1.3 million sq. meters under roof and will accommodate up to 1 million visitors per day. The region, referred to as the Beijing/Tianjin Growth Corridor is part of an aggressive government agenda to accommodate the anticipated population transition of nearly 300 million people from poverty to middle class over the next 20 years.
Former Australian Prime Minister John Howard in his keynote address, commented on the unveiling of the master plan for a new technologically advanced city to be built in Langfang, China, "I am very pleased that Langfang, is taking a leadership position in developing smart city technology. This is an outstanding opportunity to build a new city from the ground-up with wired and eco-green technology that will pave the way for cities of the future around the world."
In his opening remarks, Mr. Chen Quanguo, Governor of Hebei Province and Deputy Party Secretary of the Hebei Provincial Committee, reaffirmed the provincial government's support of the Langfang International Intelligent Industry Demonstration Park, and expressed the great expectations of the provincial government for the park in promoting the development of intelligent industry.